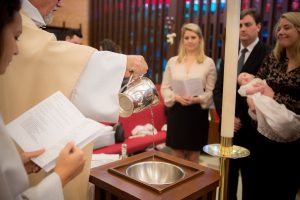 Worship is not about us. It is about God: what God is doing, how God is transforming the world and our lives, and how we respond to God's calling to "Be a Blessing." In worship, we gather as the people of God to lift our voices in word and song to praise the God who loves and saves us.
We believe that God speaks to people differently, in words and ways that have meaning for their lives. We also believe people praise God differently, in songs and prayers that speak to God from where they are in their individual faith journeys. Recognizing our differences, and celebrating them as a community, has led us to offer three unique opportunities for worship. On Sunday morning we offer Heritage at 8:30 AM, Chinese Worship at 10:50 AM, and The Gathering at 10:50 AM. Each follows the basic pattern of Lutheran worship: we gather as God's people, we hear God's word, we share in the Lord's meal, and we are sent into the world to share the good news of Jesus Christ. All of the morning worship services follow the "seasons" of the church year, because in the ancient cycle of Advent, Christmas, Epiphany, Lent, Easter, and Pentecost, we see the saving action of the Lord in every season of our lives. Every service includes Holy Communion which is open to everyone, regardless of denominational heritage.
The language, music, and prayers are different at each worship service, but God is the same: a God who loves and cherishes the "joyful noise" of a people living their lives in Christ's presence. Laypeople are actively involved in leading worship, because worship is the praise not just of the pastor, but of the people. We regularly offer young people opportunities to assist in leading worship, because we believe that what you do you learn more fully than what you hear.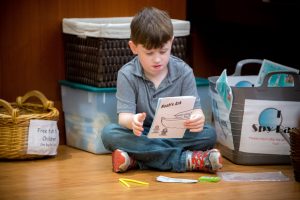 We offer the Faith Fun Zone for the younger ones on Sunday morning, but please know that your children are always welcome in worship. In the cry of a baby, or the fussiness of a toddler, we hear a new voice that speaks to God as we all do–in happiness, in sorrow, and in discomfort. Many of us have (or once had) small children, so we've been there. We welcome the reminder, in a child's voice, of the blessing that children are to all of us.
Read more about each of the worship services below. We encourage you to try all three. See which offering of worship helps to connect your heart to God, and then come as often as you can to join a worshipping community that lives out Psalm 100:2 "Worship the Lord with gladness; come into his presence with singing!" All are welcome!
---
Heritage Worship Service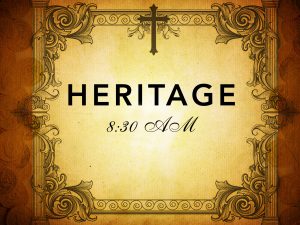 8:30 AM – Sanctuary
Our Heritage worship service follows the ancient rites of the church. In prayers and songs that have sustained generations of the faithful, praises rise to God from a fabulous organ, with 1,818 pipes, and the sound of our Faith Choir. This is a service that overflows with the majesty of God's Word and the beauty of the sung praises of God's people.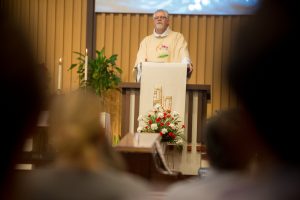 What is it like? Well, we chant the liturgy in this service, as God's people have done for centuries. We also provide a space to kneel in contemplation after receiving Holy Communion. In this service, the worship "settings" and chants vary throughout the year, and include modern arrangements of traditional liturgy such as "Now the Feast and Celebration" by Marty Haugen. The service features sung anthems by the choir, and special music on holidays.
Come join us to worship in the forms and songs that have sustained the faith of
generations of God's people.
---
Chinese Worship Service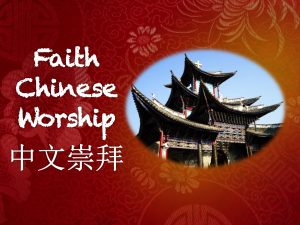 10:50 AM – Faith Center Gym
"How could we sing the LORD's song in a foreign land?" (Psalm 137:4)
"Sing to the LORD a new song" (Psalm 96:1)
Faith Chinese Fellowship is an outreach and discipleship ministry of Faith Lutheran Church. The Chinese worship service is conducted in such a manner that helps participants to sing praises to God, to experience God's grace and power, to express our desire to walk with God on the journey of faith, hope, and love.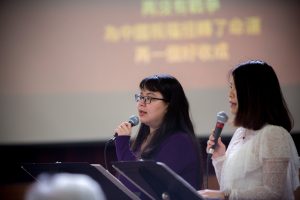 The primary worship language is Mandarin Chinese. We make efforts to provide English translation and interpretation for visitors who do not speak Mandarin. The worship songs are from various traditions and styles: traditional hymns, contemporary Chinese and English praise songs. Preaching of the word and administration of the sacraments of Holy Communion and Holy Baptism are important components of the service.
We worship in the spacious gym with a unique setup. We pray that God fill this place with people who seek the Light and take delight in walking in the Light, that God lift up our spirits to soar on wings like eagles.
---
The Gathering Worship Service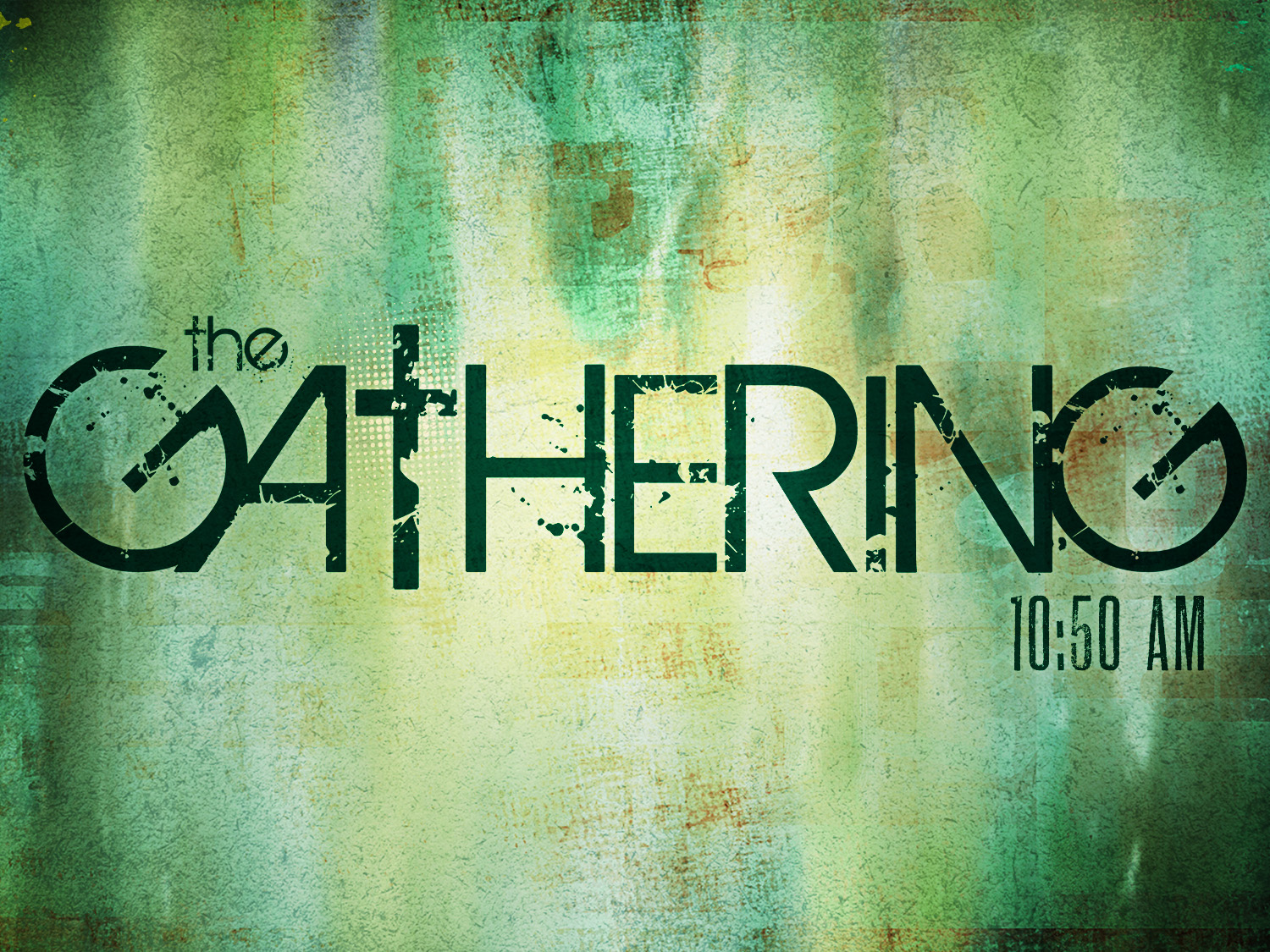 10:50 AM – Sanctuary
It's sometimes hard to tell what churches mean when they say "contemporary." Here's what we mean: The Gathering is a "come as you are, praise God as you wish" service. We follow the Lutheran rhythm of worship, with an upbeat tempo.
The Faith Alive! Band leads the Gathering. This service is a joyous outpouring of praise to God. We sing the latest in praise and worship songs—songs that reflect our belief that we are saved by grace alone, and are powerless to save ourselves. On any given Sunday, you might hear songs from Rend Collective Experiment, Chris Tomlin, Jeremy Camp, Matt Redman, Matt Maher, Hillsong, Israel Houghton, as well as originals, all with our own Faith Alive! twist.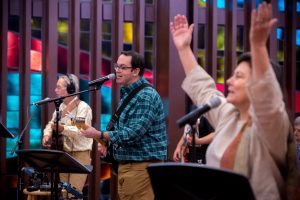 No bulletins and no experience are necessary for The Gathering. It's all on the video screen! The songs are easy to learn, fun to sing, and so catchy that you may find yourself humming one at work. Each service includes Holy Communion, the bread of life that sustains us throughout the week.
We also keep things fresh by incorporating worship resources from other Christian communities, including prayers and videos from diverse places. Come join us as we, in the words of Psalm 150, praise God "with trumpet sound, with lute and harp, with tambourine and dance, with strings and pipe, and with clanging cymbal…Let everything that has breath praise the Lord!"