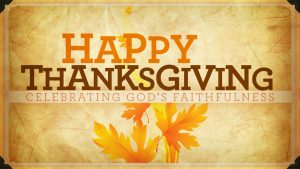 Community Thanksgiving Day Feast
November 28 @ 12:00 PM
Faith Center Gym
This Thanksgiving we are continuing an old Faith tradition. On Thanksgiving Day, November 28, the pastors, staff, and their families will be preparing and sharing a Thanksgiving meal for anyone who would like to come. If you would like to attend, send us a note to [email protected].
We have so much to be thankful for, so let's make this a fun day. Invite your friends and neighbors.