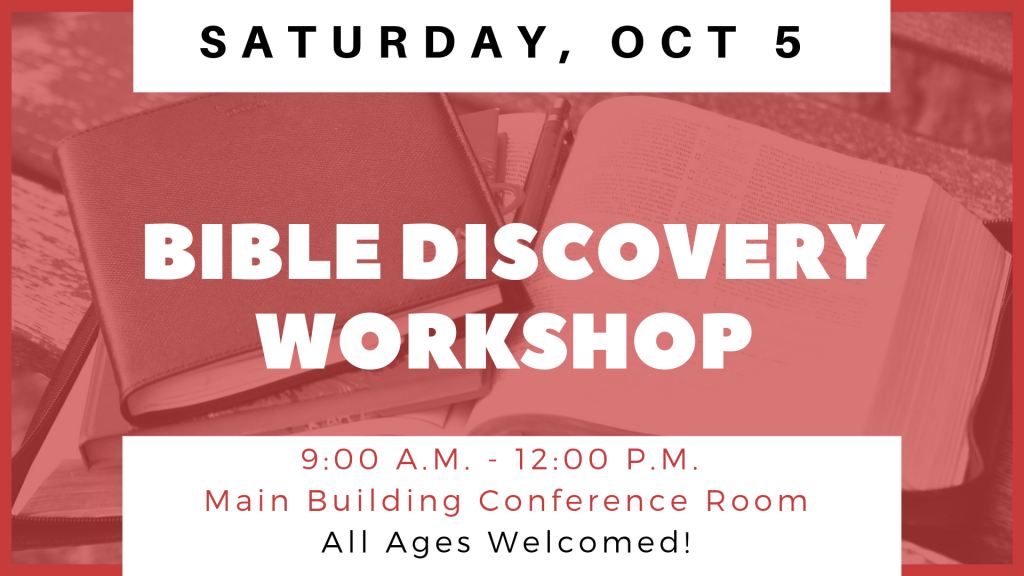 Have you ever wanted to see how the whole Bible holds together?
How the Bible came to be?
How the various books fit together?
Then come spend a Saturday morning with Pastor Kerry as he leads you on a walk through every single book. This will be a great learning time for every age, especially parents and children in grades 3 -5, and those seeking a better understanding of the Bible. Please sign up on the back of the connection card or send us an email.