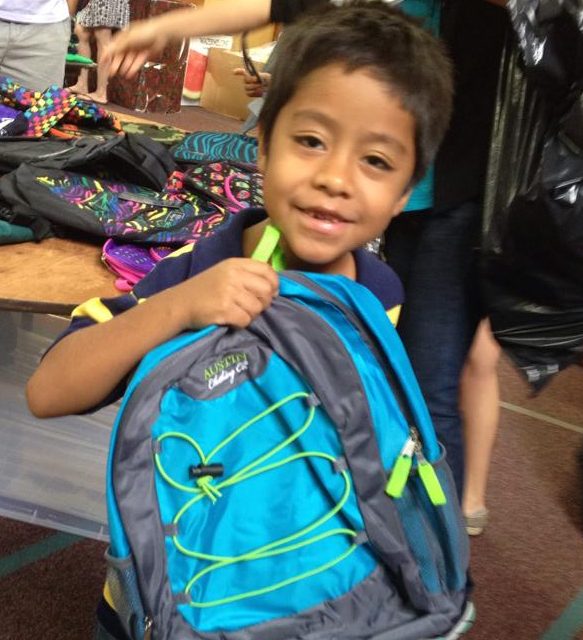 Each fall, the Christian Community Service Center (CCSC) distributes grade-appropriate school supplies and a voucher for a new school uniform and shoes to children from low-income families. In 2018, more than 6,000 children benefited from the Back to School program.
Faith Lutheran Church will host the 2019 distribution of these school supplies on August 2 and 3, 2019. On these two days, more than 2,000 families will visit our church campus to receive the school supplies and vouchers for their children. Faith Lutheran will again offer our hospitality to those with significant financial need.
What can I do to sponsor a student?
It costs only $45.00 to provide each child with a comprehensive packet of school supplies and new clothing/shoes in line with their school's uniform requirements. Please consider donating funds to the Back to School program for one or more students.
Donations of any amount can be contributed in one of two ways:
Donate online! The CCSC website is a convenient way to give, and your gift can be designated to Back To School: www.ccschouston.org
Donate through Faith Lutheran Church. Include your donation with your church offering. Designate "Back to School" on your check or offering envelope.
How can I help with this event?
Look for volunteer opportunities at the signup table on Sundays, or send us a note.