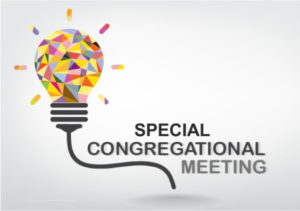 Virtual Congregational Meeting – Sunday, May 3
We have applied for the Payroll Protection Program under the CARES Act for non-profits.
The Church Council considered and voted on this resolution:
Resolved that the Staff of Faith Lutheran Church is authorized to take all actions necessary and proper to complete an application and receive funding for the Church under the CARES loan program. The Congregation hereby ratifies all actions taken for that purpose up to the date of this resolution.
Further, the Council is calling for an electronic congregational meeting on Sunday, May 3, which will open at 9:30 AM and close at 7:00 PM. During that time, members will vote on this resolution by responding as invited through an email distribution or by phone.
Church members will receive instruction on how to vote via email in the coming weeks.