Please know that your children are always welcome in worship. In the cry of a baby, or the fussiness of a toddler, we hear a new voice that speaks to God as we all do–in happiness, in sorrow, and in discomfort. Many of us have (or once had) small children, so we've been there. We welcome the reminder, in a child's voice, of the blessing that children are to all of us.
---
 Children's Church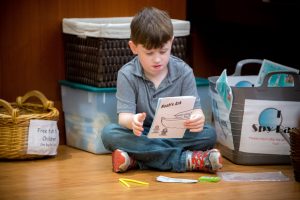 Every Sunday we offer Children's Church at our Heritage, The Gathering, and Chinese Worship services. Children's Church is a way for younger children to participate in worship on their age level. While in Children's Church the kids sing songs, tell the Bible story, and learn about the different parts of worship.
At Heritage and The Gathering, after the gospel is read, the children are dismissed and can meet Children's Church staff at the back of the sanctuary to go to Children's Church. The kids return to their families during the passing of the peace. At Chinese Worship the kids are able to participate in Children's Church the entire service.
Children's Church is geared for kids in preschool through second grade. For more information contact Children's Ministry Coordinator
Courtney Lerch
.
---
Faith Fun Zone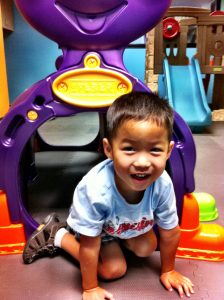 Faith Fun Zone will be open every Sunday from 8:30 AM – 12:00 PM for drop in childcare. It is professionally staffed with adults who have met Safe Haven training requirements. While in the Fun Zone, kids can go down the slide, climb through the happy caterpillar, play with the wall panels, scribble on the chalkboard wall, or watch some Veggie Tales!
Drop your child off for part of the service, the whole service, or whatever is convenient for you. There is no specific age limit. The Faith Fun Zone is designed for toddlers and preschoolers. However, we will not be offering diaper changing or feeding.