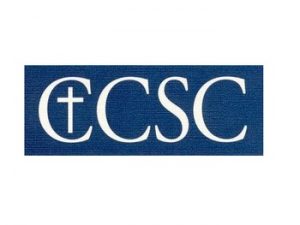 Christian Community Service Center is on the front lines of feeding people and meeting their basic needs. During this national COVID-19 crisis, CCSC is experiencing difficulty obtaining groceries from its distributors, so your food donations will help keep the shelves stocked.
You can drop off food donations at any of the following three locations:
1. West University Methodist Church.  They have a tent in front of their church on University Blvd. every Monday from 1:00 – 3:00 PM,  where they collect food from anyone who has food to donate; drive in front of the tent, open your trunk or SUV hatch, they take the food, and you are on your way without leaving your car.  WU Methodist has committed to holding these drives for the next 2 Mondays — May 4 and May 11.
2. Food Pantry at 3230 Mercer St. (77027) Monday through Friday from 9:00 AM – 2:00 PM and Saturdays 9:00 AM – 11:00 AM.
3. Food Pantry at 6856 Bellaire Blvd (77074) Monday, Tuesday, Thursday or Friday from 10:00 AM – 1:00 PM. CCSC's Bellaire food pantry is located in the church's Canterbury Hall on the east side of the church campus (the same side as KIPP Connect school). Go to the blue double doors of the building closest to the athletic field.
Here's a list of items that will help the most: 
Bags with handles for packing groceries (paper, reusable, plastic)
Pasta
Hearty soups (with meat or beans)
Canned tuna or chicken
Boxed dry cereal
Canned vegetables (all types)
Canned fruit (all types)
Cleaning wipes
Toilet paper
Bar soap
Baby Wipes/Diapers (sizes 4, 5 and 6)